Terms and Conditions
Terms and Conditions
Last updated: 05.12.2022

This service is operated by  CrestWhite Ireland Ltd. CrestWhite Ireland Ltd. and associated companies, and references in this document to "us," "our," and "we", "Crestwhite.com" refer to CrestWhite Ireland Ltd.
Please read these terms and conditions (the Terms) carefully. By accessing and using our website and any content and features therein including our Services, you indicate your acceptance of these Terms and the Privacy Policy any other notices, guidelines and rules published by us on our Services from time to time (each of which is incorporated into the Terms by this reference). The Privacy Policy can be accessed from links at the bottom of our web pages.
If you do not accept these Terms please do not access and/or use our Services.
We may update these Terms at any time. Please review the Terms regularly to ensure you are aware of any changes. Your continued access to and/or use of our Services after changes have been made to the Terms indicates your agreement to be legally bound by the updated and/or amended Terms. If you have any questions on these terms and conditions, please
contact us
.
Website Use and Your Rights The Website is owned and operated by Crestwhite.com
Content Usage The Website and the Content may only be used for your personal, non-commercial use. For educational purposes alone, you may retrieve and display the Content on a computer screen. You may also print out and photocopy the content of this website. Except as set out above, you agree not to download, copy, reproduce, modify, store, archive, show in public, redistribute or commercially exploit in any way any part of the Content without the prior written permission of Crestwhite.com. You agree not to use the Content or the Website for any illegal or improper purpose, nor for any purpose, which might infringe the rights of others, or which might harass or cause inconvenience or distress to any person. You also agree to abide by all copyright notices and restrictions attached to the Content and not to remove or alter any such notice or restriction or alter the Content in any way.
Reproduction of the Website Content The Website and the Content is the copyright of Crestwhite.com. If you wish to re-publish, re-distribute or exploit the Content in any way you should address a request for permission to Crestwhite.com By
contacting us
. We cannot guarantee that any such permission would be forthcoming or on what terms.
3rd Party Links third parties are permitted to link to stories within the Crestwhite.com website, using the URL and quoting the headline and the source. A third party must ensure that nothing on its own website suggests or could be understood to imply that any part of the website is part ofits own website unless the third party has obtained the prior written approval of Crestwhite.com. Crestwhite.com reserves the right to withdraw any permission without explanation or notice if in its sole judgment use of such links is excessive or inappropriate. Crestwhite.com also reserves the right to change the location and nature of files within the website without explanation or notice; it is the responsibility of the third party to check and update links as necessary.
Limited Liability and Disclaimer Crestwhite.com obtains the Content from a wide range of sources and it includes facts, views, opinions and information likely to be of interest to users of the Website. Crestwhite.com does not endorse or accept any responsibility for any views, advice, recommendations or opinions expressed on any website to which we link. You should note that any contact or arrangements made between you and any third party named on the Website or any third party website linked from it is at your own risk, and Crestwhite.com accepts no liability. The Content should only be used for your general information and use and not by way of specific recommendation or advice, as every individual's circumstances are different. Before taking any action or decision based in whole or in part on the Content, you should always make your own independent checks of any information that is important in making such decisions or taking such action. You should also seek professional advice in appropriate circumstances such as over medical matters. Crestwhite.com does not give any warranties in respect of the Content or the Website, freedom from viruses or other contamination or that the Website is compatible with any computer systems, software and browsers. All implied warranties or duties are excluded save if and to the extent that they may not lawfully be excluded.
Crestwhite.com shall not be liable for any claims, losses, injuries, penalties, damages, costs or expenses arising from the use of, or inability to use the Website or Content or from any action taken, or omitted to be taken, as a result of using the Website or Content, other than death or personal injury resulting from use of the Website directly caused by the negligence of Crestwhite.com
Modifications to the Service and Prices Prices for our products/ services are subject to change without notice. We reserve the right at any time to modify or discontinue the Service (or any part or content thereof) without notice at any time. We shall not be liable to you or to any third-party for any modification, price change, suspension or discontinuance of the Service.
Purchases refusal and cancellation
We reserve the right to refuse or cancel your order at any time for certain reasons including but not limited to: product or service availability, errors in the description or price of the product or service, error in your order or other reasons. We reserve the right to refuse or cancel your order if fraud or an unauthorised or illegal transaction is suspected. In such cases, if the payment has been already done, it will be refunded to the original payment method used.
Changes to the Terms and Conditions
Changes to the Terms and Conditions Crestwhite.com reserves the right to make changes to any part of the Website and to add to or change these at any time. Any new features or tools that are added to the current website shall also be subject to the Terms of Service. You can review the most current version of the Terms of Service at any time on this page. We reserve the right to update, change or replace any part of these Terms of Service by posting updates and/or changes to our website. It is your responsibility to check this page periodically for changes. Your continued use of or access to the website following the posting of any changes constitutes acceptance of those changes.
Legal By accessing the Website you agree to accept that these Terms are governed by and construed in accordance with the laws of England. You also accept the exclusive jurisdiction of the English Courts in relation to any dispute that may arise in connection with these Terms or your use of the Website or arising in any way from the Content.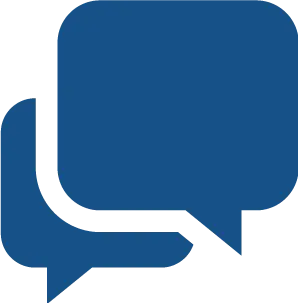 You can't find what you are looking for?