Frequently asked questions
Frequently asked questions
General questions
How do Crest 3D Whitestrips work? Crest 3D Whitestrips are thin, flexible strips coated with a unique tooth whitening gel. They're designed to perfectly fit to the shape of your mouth, and work tirelessly to remove stains and discoloration.


Can you tell me the benefits of using Crest 3D Whitestrips? Every single Crest 3D Whitestrips system is designed and guaranteed to restore the natural shine that you have been searching for. With daily use of between 5 and 30 minutes, you'll be able to remove stain builds, correct discoloration, and give your smile the white shine that you've been waiting for.


When will my smile start to transform with Crest 3D Whitestrips? Everyone's smile is unique so speed of results will vary, but you will typically start seeing results halfway through the transformation process. Follow the user instructions, and your smile will be transformed before you know it.


How long will my brilliant white smile last for? The habits you adopt on a daily basis will impact the lifetime of your smile in between treatment cycles. Wine, coffee, and a regular smoking habit will all promote discoloration and the dimming of your brilliantly white smile. By following best practices and tried and tested advice, you'll be able to enjoy your smile for 12 months or more.


Do whitening strips work for everybody's smile? Teeth change color as a result of aging, through infection, enamel imperfection, infrequent dental care, and antibiotic use. Whitening strips are designed for cosmetic reasons only, and cannot reverse the signs of aging or cover over issues which need to be addressed by a trained dental practitioner.



Delivery and Payment
Place of Delivery Your order will be delivered to your address.


Cost of Delivery Flat rate shipping of 8.49 EUR for all orders.


Shipping Time Please allow 6 to 8 business days for delivery. All products are shipped from our fulfillment center located in Europe.


Payments You can pay for your order by all major Credit or Debit cards.



Special conditions
Can I Use My New Whitestrips Even Though I Have a Cavity? The use of Crest 3D Whitestrips in conjunction with an unfilled cavity is not recommended. If you are in need of any dental work at time of purchase, please consult your dentist prior to starting.


Can I Use Whitestrips Even Though I Have Braces? Crest 3D Whitestrips should not be applied to teeth with braces under any circumstances as they can only whiten the portion of the tooth's surface that the gel comes into contact with. This will leave an uneven finish, and can also cause oxidation of the metal which will result in discoloration of the braces themselves.


Can I Use Whitestrips Before Curing Gum Disease? It is not recommended to use Crest 3D Whitestrips if you suffer from gum disease as you are more likely to experience gum irritation. Please consult a dental professional before proceeding further.


Can I Use Whitestrips When I am Pregnant Or Nursing? There is no clinical evidence that Crest 3D Whitestrips are harmful when used by women who are pregnant or nursing in anyway. For peace of mind we strongly recommend that you check with your doctor or physician before beginning to use Crest 3D Whitestrips.


Can I Use Whitestrips if I Have Restorations Such As Crowns, Caps, or Veneers? Crest 3D Whitestrips cause neither harm, nor whitening to any restorative dental work. They are designed to specifically only whiten natural teeth, which means significant color contrasts may result between natural teeth and restorative dental work. Please not that that Crest 3D Whitestrips are only designed to lighten the teeth which are visible whilst you smile. This means if you have dental work on your back teeth, the color contrast will likely not be visible.



Sensitivity
Sensitivity? There a few side effects associated with the use of whitening strips which you should be aware of before use. These include: gum irritation, and increased tooth sensitivity. However, please note that the likelihood of experiencing either of these effects can be greatly reduced by following the user guidelines at all times.If however you do experience discomfort during or after use, please rest assured that there is no risk of causing permanent damage to your teeth. Should your symptoms persist, we recommend seeking the advice of a dental professional.



What should I do in the event of Whitestrips causing increased sensitivity or gum irritation? In the first instance we recommend changing from daily use to alternate day use to give your teeth and comes time to acclimatize.If you have a history of teeth sensitivity, we strongly recommend using Crest 3D Whitestrips Gentle Routine during the whitening process.



Safety
Are whitening strips safe, and can they cause enamel damage? All Crest whitening products are designed to be safe for use by adults, in accordance with the detailed user instructions given. In contrast to other home-based treatments, whitestrips come with pre-applied whitening gel so that your teeth get the right dosage every time. This helps prevent enamel damage, tooth sensitivity, and gum irritation.


I have crowns, caps, fillings, veneers, partials, gold, laminates, composite bonding, or other restorations, can I still use Whitestrips? Crest 3D Whitestrips can neither whiten, nor harm, any of these types of dental work. They are designed only to whiten your front teeth, and help create a healthier happier smile.


Can I use Crest 3D Whitestrips with my dental braces? It is recommended that you don't do this. For further details, please consult your dentist.


Can I Use Whitestrips if I have a cavity? If your cavity is unfilled we do not recommend using Crest 3D Whitestrips. Should you be awaiting dental work of any kind, we strongly recommend consulting your dentist prior to beginning a treatment cycle.


I have gum disease, can I still use whitestrips? This is strongly unrecommended. Please consult a dental practitioner and have your gum disease professionally treated prior to commencing a whitening treatment of any kind.


What happens if I swallow the gel? The gel is safe for ingestion, although excessive intake is not recommended as it will cause stomach irritation.


What happens using whitestrips causes white spots to form on my teeth? This is caused by a small amount of water loss from your enamel, and your body will naturally correct for it during the course of the treatment cycle. There is nothing to worry about, nor any long-lasting issues.


What are the side effects of using Crest whitening strips? Potential teeth whitening side effects associated with whitening strips include irritated gums and tooth sensitivity, although these can be mitigated by following the user guidelines strictly at all times.



Using whitestrips
How do I use 3D Whitestrips? Avoid brushing immediately before use to minimize the risk of gum irritation. Open the pouch and peel off the backing layer before applying in line with the gum line. Press gently and evenly for a treatment that works all over.


What happens if I miss a treatment in my cycle? You can miss a couple of treatments without risking losing your incredible new smile, but for best results it's recommended not to.


Can I reuse an old strip? No, our strips are a one-use product with a carefully calibrated amount of whitening gel on each strip. If you were to re-use a strip, then it would not only be ineffective, it would also be detrimental to your dental hygiene.


If I wear the strips for longer than 30 minutes, will my smile be even brighter? Excessive wear time can result in tooth and gum sensitivity. For best results it is recommended you stick to the stated treatment duration.


Can I use Whitestrips if I am pregnant or breastfeeding? While there is no evidence that Crest 3D Whitestrips are harmful for pregnant or breastfeeding women, we recommend you check with your doctor before starting a treatment cycle.


When can I brush my teeth when using my strips? For best results, avoid brushing immediately before use.


When can I brush my teeth after using my strips? Brush gently in a circular motion at all times, and if necessary this can be immediately after using your strips.


Can I store my whitestrips in the refrigerator or freezer? Storing Crest 3D Whitestrips in a refrigerator is fine, however, storing them in your freezer is not recommended and will cause them to become fragile, and or brittle.


Will using whitestrips help me to remove smoking stains? Smoking stains can take longer to remove, so patience may be required if you are a longtime smoker. In addition, if you continue to smoke after treatment then your smile will lose its shine much faster.


Can I smoke while wearing whitestrips? This should be avoided as it will dislodge your strips and cause an uneven and ineffective treatment.


Can I use Crest 3D Whitestrips on my back teeth? No, this is not recommended. Whitestrips are designed to fit the upper and lower front teeth only. They are not designed for use at the back of the mouth, and so will frequently come loose during attempted treatments.


Can I cut my Whitestrips into smaller pieces? No, this is strongly unrecommended. If you were to attempt to do this, then we cannot guarantee that the treatment would be effective, or that the damaged whitestrips would stay in place safely.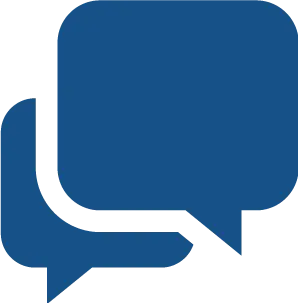 You can't find what you are looking for?